A First Time Homeowner's Vocabulary Guide To Mortgages
24

Jan
Darren Gibson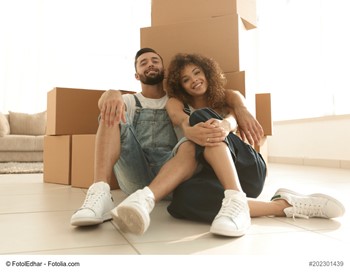 Real estate terminology can be confusing for both new and experienced homeowners alike. Especially when it comes to the various types of loans. If the different types of loans have your head spinning, don't worry. I hear you!
Here's what you need to know:
Mortgage pre-qualification is an estimate a lender will give as to what you will qualify for when a more in-depth analysis is made. It doesn't guarantee anything and is to be thought of as a rough ballpark estimate.
Mortgage pre-approval is when a more in-depth review is made. The lender will take your income, debt and other factors into consideration to give you a more conclusive number. This number is the max they will lend out to you. It does not mean you have to take out the full amount.
Adjustable rate mortgage or ARM is a mortgage in which the interest rate changes over time. These changes are dependent on an index based on the credit markets. The change in interest rate should reflect a fairness of risk to both the lender and borrower. These changes are regulated by the government and there is a limit to the charges. The initial lower rate the first few years is a draw for many borrowers.
A fixed-rate mortgage or FRM is, as you might have guessed, one where the interest rate does not change throughout the lifespan of the loan. These loans are seen as risky in that the interest rate doesn't reflect the flux of credit market values. What this means is that sometimes the risk for the lender increases if the market value of the home increases. And the risk increases for the buyer when the market value of the home decreases.
Conventional loans have fixed terms and rates and are not "government-backed". This simply means they are not guaranteed by the government or insured by a government agency. Examples of these agencies are the Federal Housing Administration (FHA), the Farmers Home Administration(FmHA), and the U.S. Department of Veteran Affairs (VA).
Private mortgage insurance or PMI is a type of insurance for a conventional loan. This loan protects the lender if, for whatever reason, you were to stop making payments. It's usually a monthly premium tacked onto your mortgage payment. It can also be an upfront cost you only need to pay once. This is a decision that is up to and may be mandatory, by your lender.
Federal housing administration loan or FHA loan can only be obtained from qualifying lenders. These loans are insured by the FHA. This mortgage is designed to assist home buyers who have a low to moderate income and can't afford to put down a large down payment. The down payment can be as low as 3.5% of the home's value for borrowers who qualify.