Reasons to Boost Your Credit Score Before You Buy a House
24

Jan
Darren Gibson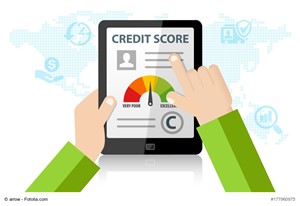 Believe it or not, your credit score can make a world of difference as you get ready to search for your ideal house. If you have an excellent credit score, you likely will have no trouble obtaining home financing. On the other hand, if you have a bad credit score, you may struggle to get the financing you need to make your homeownership dream come true.
Ultimately, there are many reasons why you should try to boost your credit score before you purchase a home, and these include:
1. You can simplify the home buying process.
Purchasing a home can be challenging, particularly for property buyers who fail to get pre-approved for financing. Luckily, if you request copies of your credit reports, you can find out your credit score and identify ways to improve it. Perhaps most important, you can explore ways to bolster your credit score before you submit a mortgage application and increase the likelihood that you can receive pre-approval for a mortgage.
It usually is a good idea to review your credit reports before you enter the housing market. You are entitled to a free copy of your credit report annually from each of the three reporting bureaus (Equifax, Experian and TransUnion). If you request a copy of your credit report from the three reporting bureaus, you can learn your credit score and plan accordingly.
2. You may qualify for a low interest rate on a mortgage.
An excellent credit score may help you get a low interest rate on a mortgage. Thus, if you have an excellent credit score, you may wind up reducing your monthly mortgage payments.
Of course, a low interest rate on a mortgage may allow you to invest in your home as well. If you use the money that you save on your mortgage to complete home improvements, you could upgrade your residence and increase its value over time.
3. You can select the right mortgage option based on your individual needs.
With an outstanding credit score, there likely will be no shortage of lenders that are willing to work with you. As such, you can review a broad range of mortgage options and choose one that matches your expectations.
If you need to improve your credit score, there's no need to worry. Typically, paying off outstanding debt will help you boost your credit score prior to buying a house.
Furthermore, if you receive a credit report and identify errors on it, contact the bureau that provided the report. This will enable you to make any corrections right away.
And if you need help as you get ready to pursue your dream house, don't hesitate to reach out to a real estate agent too. A real estate agent can put you in touch with the top lenders in your area and make it easy to obtain home financing. Plus, this housing market professional will enable you to evaluate residences in your preferred cities and towns and find one that you can enjoy for an extended period of time.